Lutwyche Based Clinic OFFERING: Remedial Massage Relaxation Massage Sports Massage Myofascial Dry Needle Therapy Holistic Wellness Coaching Pamper Packs and More Payment Methods include: Online with PayPal FastPay (EFTPOS) Cash on arrival HEALTH FUND REBATES AVAILABLE If there is a spot unavailable, please contact me and I'll see what I can do. Thank you! Amara.
Amara Renaud - Coyle
Owner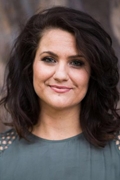 My name is Amara and I have a total of 16 years in the massage and health industry, my approach is holistic and client focused.
32 windsor Avenue lutwyche, Brisbane
0401589250
Monday

Tuesday

Wednesday

Friday

Saturday

10:00am - 5:00pm

1:00pm - 6:00pm

9:00am - 6:00pm

10:00am - 7:00pm

12:00pm - 6:00pm